Hydrogen Boosters
General information on HII Gas Boosters application for hydrogen H2 boosting to high and ultra-high pressures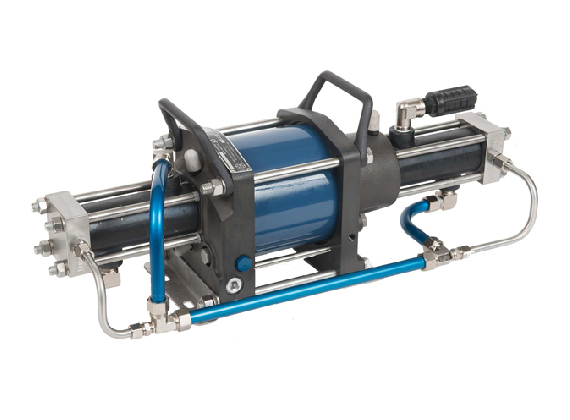 Description
Air operated hydrogen boosters are designed for boosting hydrogen up to 3000 bar.
the Application of the pneumatic drive ensures smooth regulation and the explosion safety of the booster when handling hydrogen.
Booster maintains preset pressure without electrical sensors and automation.
All hydrogen leakages through the compressor seals is vented to a safe area.
IMPORTANT: every 7 years the gas part of the booster shall be replaced due to hydrogen embrittlement of stainless steel.